Taiwanese carrier plans to order five to six 23,000 teu vessels and charter in another four to five units of the same size. Shipbuilding sources say the company is still in talks with yards to firm up the contracts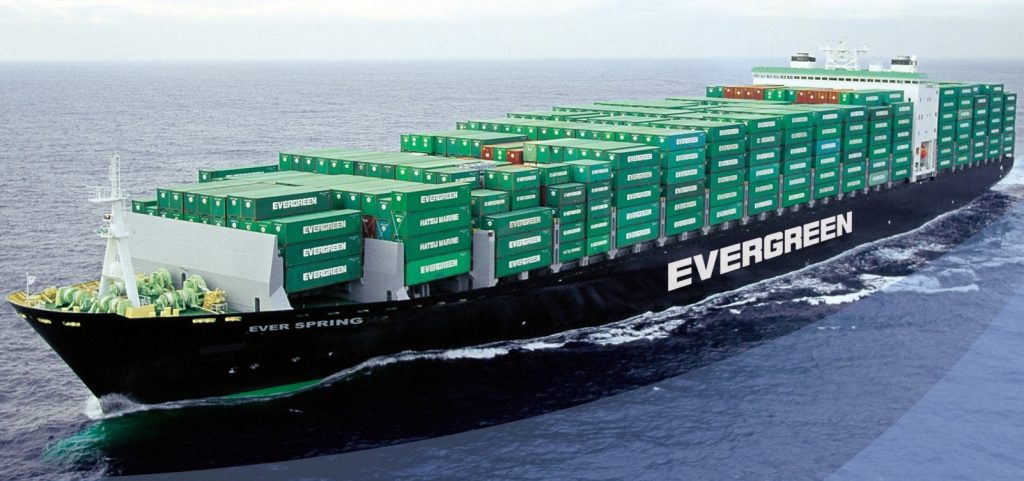 EVERGREEN Marine has announced an $1.8bn plan to expand its fleet with up to 11 new supersized containerships.
The Taipei-listed carrier said in exchange filings that it was seeking five to six 23,000 teu newbuildings via direct ordering at yards for a maximum of $960m and another four to five units of the same type through chartering for $800m in total.
These are the largest boxships in the market and typically can only be deployed on the Asia-Europe trade lanes.
Evergreen said the fleet renewal scheme had gained board approval although the shipbuilding and chartering contracts had yet to be signed.
One senior executive from a major shipyard under the wings of China State Shipbuilding Corp said the Taiwanese shipping line was still in talks with the builders.
Japanese builder Imabari and its shipowning arm Shoei Kisen Kaisha, where Evergreen previously ordered 11 20,000 teu ships, were said to be among the contenders, while China's Jiangnan Shipyard was also said to be competitive in the bidding.
"The Japanese have the advantage of cheap financing and faster delivery," the Chinese yard executive said, adding "but we are more competitive in building prices and more flexible in customised designs".
Lloyd's List earlier reported that some Chinese leasing houses had expressed an interest in funding the newbuildings.
Evergreen said the newbuilding programme would be used to increase its fleet capacity and meet future market demand, while at the same time replace old tonnage and improve efficiency.
The company, ranking seventh on Alphaliner's Top 100 liner shipping carrier league table, currently has an orderbook of 61 ships or 361,467 teu, accounting for 27.9% of its existing fleet capacity. The latest orders, if fully placed, will raise that ratio to 47.4%.
Jason Chiang, director of Ocean Shipping Consultants, earlier said Evergreen had the opportunity now to tap a softer shipbuilding market and get better ship prices compared with those previously offered to its larger rivals.
"Mid-sized container shipping lines face the risk of having to fold if they do not invest in new, larger boxships that can compete in the market."