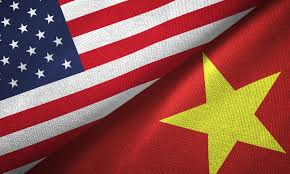 Exports from Vietnam to the US grew 40.2%, year on year, in the first three months of 2019, while exports from China to the US slumped by 13.9%, in what appears to be a clear indicator of the effects of the ongoing US-China trade tensions on international trade and supply chains.
The latest US Census Bureau data shows that if Vietnam's recent exceptional pace of growth can be sustained for a full year, unlikely though that may be, it could leapfrog Italy, France, the UK, and India in the ranks of top exporters to the US, rising from 12 to 7 in US export rankings, figures from Reuters indicate. Meanwhile, India would improve two spots and France by one if they keep growing at the same pace for the rest of the year. Ireland would slip by four, and the UK and Italy each would drop two, Reuters observed.
Although China remains by far the biggest exporter to the US and will remain so this year, if its current pace of declining export volumes to the US continues for the rest of this year Chinese exports by value will fall from US$539 billion in 2018 to $464 billion in 2019, analysis by Reuters indicates. They would still place it ahead of Mexico and Canada, the second- and third-largest exporters to the US, at $346 billion and $318 billion, respectively, in 2018.
Reuters noted that Vietnam was "a standout in a region where the world's export engines largely are hurting amid trade-war tensions and a slowing electronics cycle". Japan, South Korea, Singapore, and Taiwan all saw export contractions in April, while in the same month Vietnam's exports gained 7.5% from a year earlier.
Logistics and trade observers believe Vietnam is benefiting from businesses shifting their supply chains in response to increased US tariffs on Chinese goods, although Vietnam's economy was growing anyway thanks to continuing international investment in the country, which offers low-cost labour and an improving business climate.