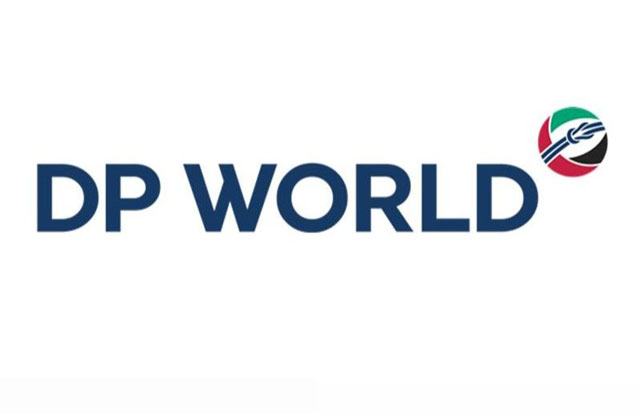 The UK's second-busiest container port, Southampton, along with fellow DP World-operated UK box port London Gateway, hopes to return to "business as usual" this month after "unprecedented" inbound container traffic in recent months that has led to longer vessel dwell times and slower processing of inbound containers.
Following reports that freight forwarders have faced multiple operational difficulties for months at the UK's largest container port, Felixstowe, and to a lesser extent at other UK ports such as London Gateway and Southampton, Ernst Schulze, UK CEO of DP World, told Lloyd's Loading List:
"The UK is currently experiencing increased levels of inbound traffic into its port network. London Gateway and Southampton are operating effectively despite unprecedented inbound traffic. It is important to understand that having both ports operate at capacity does not mean that either has been or will become 'congested'."
A report last week found Felixstowe to be the worst performer among key competitors in Europe and Asia in the first three quarters of 2020, with turnaround times up to eight hours longer than the 24 hours seen typically elsewhere. Lifts were said to be down to only 20 an hour, compared with 27 achieved in the north Continent range such as Antwerp and Bremerhaven, according to a report in the Financial Times. Southampton scored below average in terms of minutes per container move, but was better than average on time vessels spent in port.
Some forwarders have reported that volumes have increased across Europe throughout the third quarter (Q3) and into the fourth quarter, prompting carriers to add additional loaders. As reported last week in Lloyd's Loading List,  most of northern continental Europe was handling the unseasonal demand "pretty well", with port terminals and depots operating "smoothly" and not suffering from significant congestion, infrastructure issues or equipment shortages.
By contrast, he said container terminals in the UK were struggling to cope – even before anticipated 'Brexit' disruption adds to the pressure to the country's freight flows at the turn of the year.
Overflow from Felixstowe
Some have speculated that performance at Southampton had deteriorated due to volumes and vessel calls being shifted from Felixstowe to other southern UK ports. But Schulze said this shift in vessel calls had only happened in a limited number of cases.
"In total, only a few extra services have temporarily been using London Gateway and Southampton to help relieve pressure on the supply chain and not to compromise existing customers," he said. "It is true that we saw a spike in import volumes from July onwards, as the economy recovered after the first national lockdown and inventory levels were ramped-up in advance of 1 January. This led to ships being on the berth for longer in order to discharge additional cargo.
"There has also been an increase in dwell times; but imports have now peaked and we expect a return to business as usual this month. We are working closely with our customers to ensure imports can be picked up with sufficient VBS slots and exports and empty containers are loaded out to keep things flowing. We will continue to work with all our partners to ensure and maintain high overall levels of customer service."
As reported earlier this week, in an operational update on 15 November, Port of Felixstowe indicated that the issues contributing to congestion at the port were expected to continue into December and possibly into the new year, as unexpectedly high import volumes, slow-moving containers of PPE, and problems managing the high activity levels persist.
Slow-moving containers of PPE
It said that "like other major container ports worldwide", the port was "still experiencing a spike in container volumes and dealing with the consequences of the ongoing Covid pandemic. In addition, we have had a high number of slow-moving containers of PPE occupying storage space."
The Hutchison-owned port added: "The current high volumes will last at least into December and possibly through into the New Year, but we are working hard to minimise the impact on daily operations and to maintain vital supply chains."
The port is reportedly dealing with 11,000 containers of personal protective equipment for health workers that have not yet been collected, with the port noting: "We have been working with the Government's principle forwarder to remove PPE containers as quickly as possible. Volumes have reduced significantly since the peak and should all be cleared within four weeks."
Responding to the report in The Financial Times that indicated Felixstowe was the worst performer among key competitors in Europe and Asia in the first three quarters of 2020, Port of Felixstowe said: "Global supply chains remain under pressure but we have a plan to address the specific issues at the Port of Felixstowe. We are increasing the level of resource available, developing additional storage capacity and working with customers and partners to remove long stay containers as quickly as possible to reduce congestion."
Felixstowe highlighted that it was taking action to increase its level of staff resources available, noting that "104 additional equipment drivers plus a number of engineers in support roles are being recruited and trained. We are continuing recruitment through the latest lockdown."