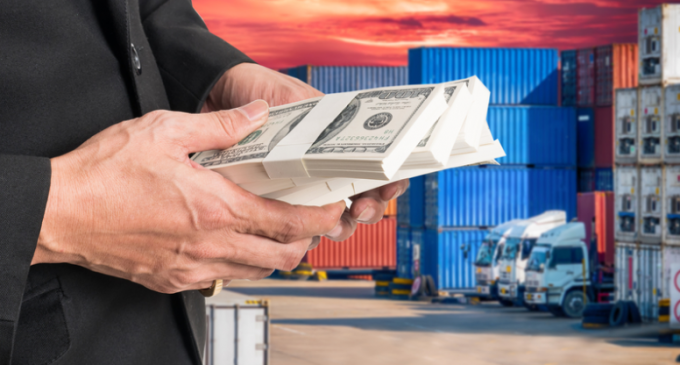 Container spot rates from Asia to North Europe are now 130% higher than at the start of the year, after a further spike this week.
Today's Shanghai Containerized Freight Index (SCFI) recorded a 13.5% increase in its North Europe spot rate, to $2,374 per teu – however, in practice, market rates are considerably higher.
The SCFI Asia-Mediterranean component increased by $165, to $2,384 per teu.
One Shanghai-based NVOCC told The Loadstar several carriers were now quoting more than $6,000 per 40ft for Rotterdam, and "more than $8,000" per 40ft for the UK.
And a forwarding contact in China said carriers on the route were now purely focused on maximising their freight earnings at the expense of all other agreements.
"Carriers will give priority only to higher rate space – who pays more gets the space," he said.
The situation for shippers in Asia was getting "worse week by week". "The Far East-north/south Europe tradelanes remain under enormous pressure, and rates are further increasing this week."
According to freight rate benchmarking firm Xeneta's crowd-sourced data, the current Asia-Europe short-term market average rate for contracts of three months or less is now 200% higher than a year ago, at $4,831 per 40ft.
Although Xeneta's data on longer-term contract rates shows an increase of a more modest 28%, to $1,648 per 40ft, it noted that despite being in the midst of the contract season, very few deals were being done, as both shippers and carriers judge the timing to be wrong.